We offer a wide range of products for wood furniture and accessory construction, each able to meet specific needs.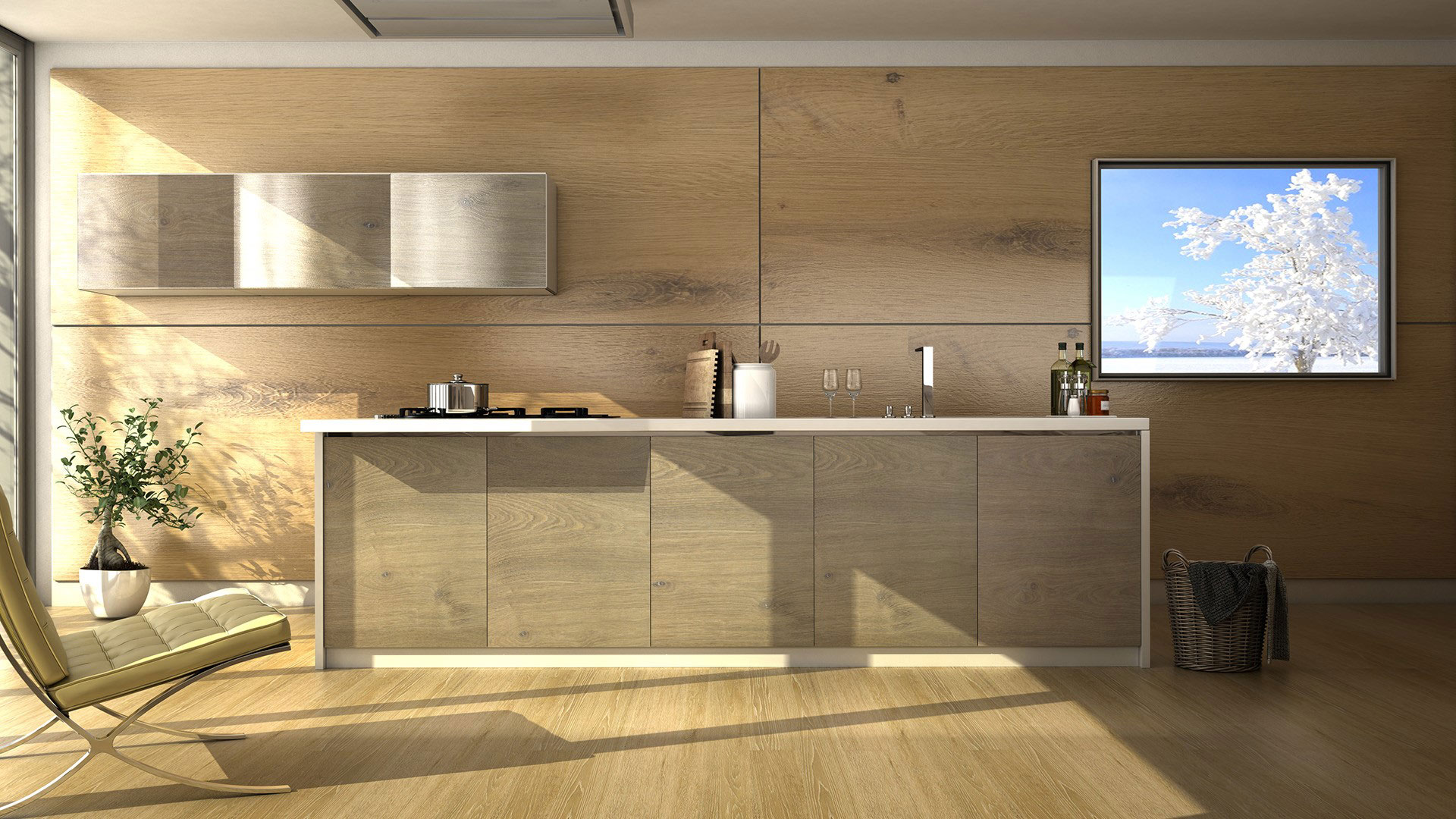 Your browser does not support preserve-3d!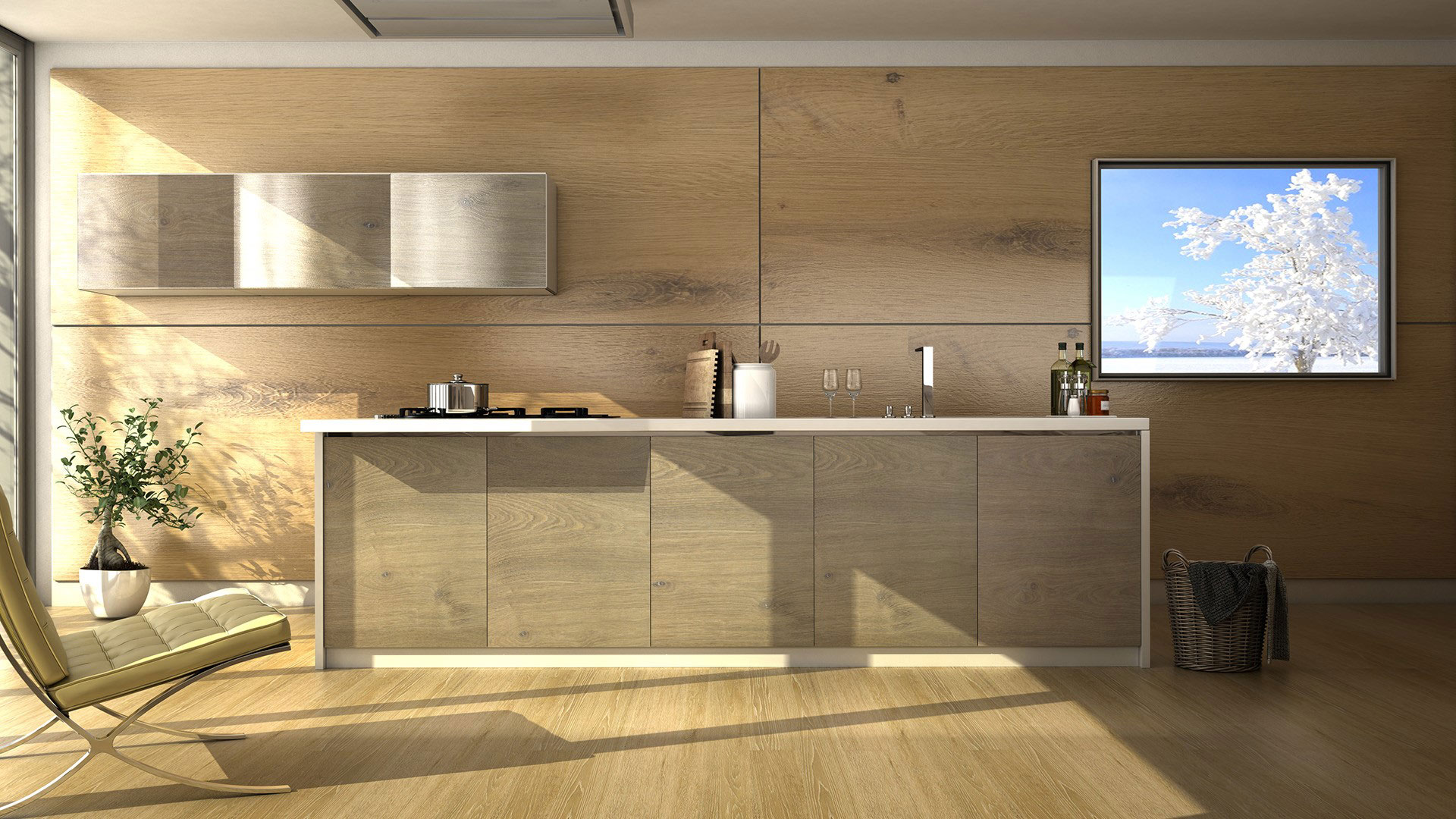 Door is made of Poplar plywood veneered with Oak. Poplar plywood is light, flexible and strong. It is used for fine furniture and furnishings.

Flooring is made of Birch plywood veneered with Oak. Birch plywood is very strong and it has very good stability. It has also good resistance to moisture.
The "Kitchen" project highlights several types of panels that are very popular with our customers.

The doors shown in the section were made with poplar plywood veneered with Knotty Oak, one of the most requested woods for creating rustic interiors. Poplar plywood provides lightness, flexibility and strength.
Alternatively, the doors could be made with blockboard, a very stable and sturdy material that provides good grip for screws. Blockboard panels are not only used to make kitchen wall, base and tall cabinets, but also entire pieces of furniture, such as credenzas, display cabinets, shelves and bookcases.
A more economical alternative is particle board, which is less compact than plywood and blockboard. For kitchens and humid interiors, we recommend the waterproof version.

The floor was made with phenolic birch plywood veneered with Oak, whose thickness can vary from 1 to 3 mm. Birch plywood has excellent resistance to moisture and mechanical stress and, for this reason, very popular for bathroom and outdoor furniture construction. Generally, the final panel thickness used for floors is 20 mm, but we are able to provide even greater dimensions.